Dolores C. Huerta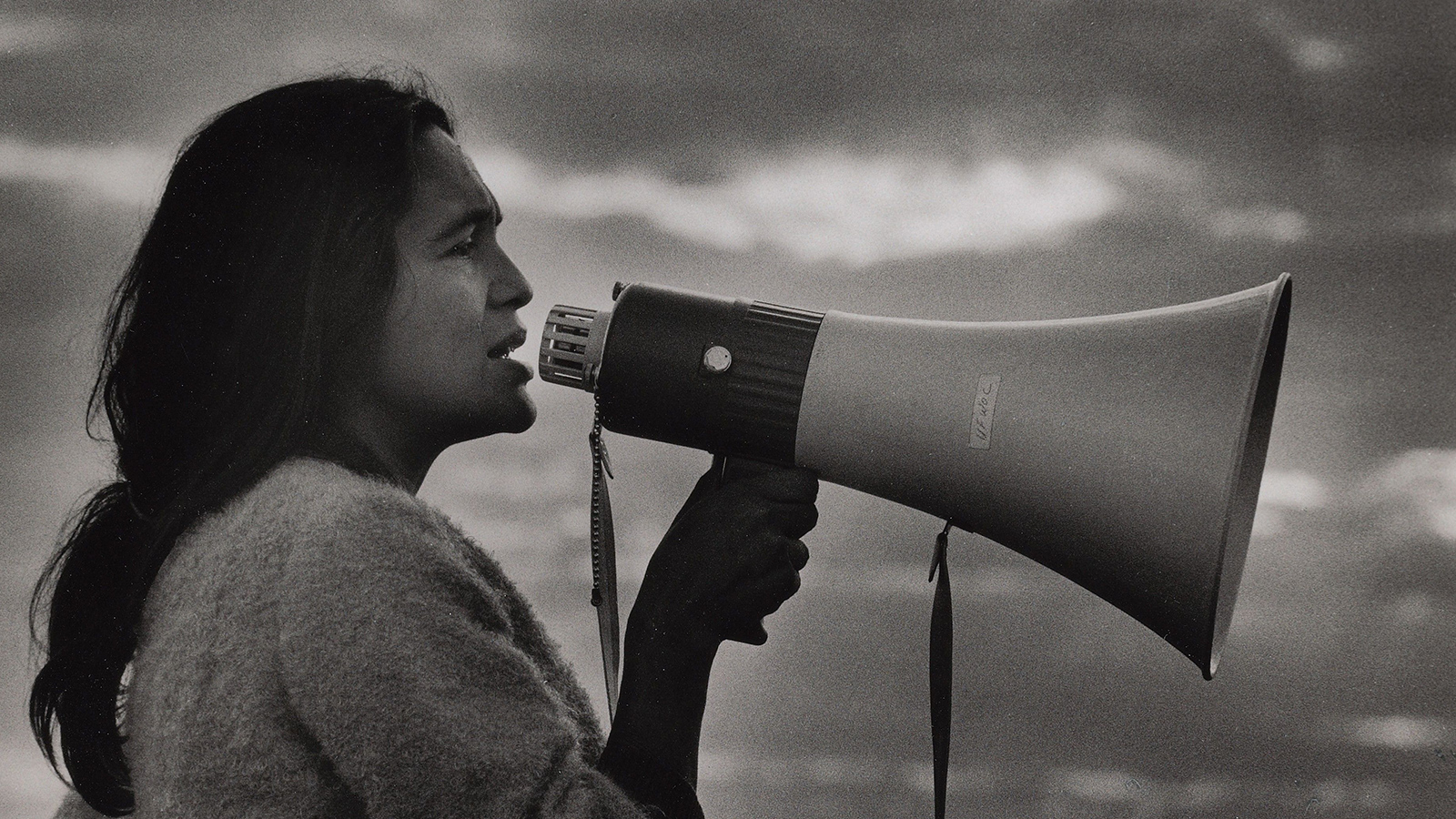 Dolores C. Huerta
Doctor of Laws
From the fields to the statehouse, you have united people in pursuit of justice. Your skills as an organizer are matched by the strength of your convictions: that there is dignity in labor; that rights are worth fighting for; and that people-power is the strongest force on earth. Courageous advocate, for showing us that yes, we can change the world, we are honored to present you with this Doctor of Laws degree.
Dolores C. Huerta—civil rights advocate, labor leader, community organizer—has been one of the country's most influential voices for social justice over more than half a century, inspiring generations of activists who have followed in her footsteps. Today, as founder and president of the Dolores Huerta Foundation, she leads grassroots initiatives to support communities in developing programs that promote education, equity, health and safety, women's rights, and civic engagement.
Born in New Mexico, Huerta and her two brothers moved with their mother to Stockton, California, in the early 1930s after their parents' divorce. Huerta's father was a farm and mine worker who went on to serve in the New Mexico legislature. Her mother, who began in food service and later ran a small hotel and restaurant, left an early imprint on Huerta through her fair treatment of workers. After receiving her associate degree in teaching from Delta College, University of the Pacific, Huerta became a schoolteacher and witnessed at close range the challenges faced by the farmworkers' children she taught, many of whom came to the classroom hungry. This experience, together with her mother's community activism, would become instrumental in shaping Huerta's path to leadership for Chicano, workers', and women's rights.
"This honorary doctorate honors workers who sustain society but are often not rewarded, recognized, or respected. A formal education obligates one to serve workers and create a world of justice. Thank you, Yale University."
Huerta soon left teaching to focus on activism: she founded Stockton's chapter of the Community Service Organization in 1955 and the Agricultural Workers Association five years later. Through this work she met fellow activist César Chávez, and in 1962 they joined forces to establish the National Farm Workers Association—the precursor to the United Farm Workers (UFW), of which Huerta served as vice president until 1999, playing a critical role in many of the union's accomplishments over four decades. With Chávez, she led the Delano, California, strike by 5,000 grape workers, a pivotal moment in the U.S. farm labor movement and a historic step in the fight for fair pay and working conditions. Over a five-year campaign, she organized the workers' efforts and nationwide grape boycotts, and led negotiations to achieve a successful union contract. In 1972, as Chávez fasted in Phoenix to protest a new Arizona labor law, Huerta coined the slogan "sí se puede"—which, nearly fifty years later, endures as a rallying cry for strikes and civil rights reform.
Huerta is the recipient of numerous national honors, including the Ellis Island Medal of Freedom (1993), induction into the National Women's Hall of Fame (1993), and the Eleanor Roosevelt Award for Human Rights (1998). In 2003, with the $100,000 award she received as the winner of the 2002 Puffin/Nation Prize for Creative Citizenship, she created the Dolores Huerta Foundation. The organization connects community-based efforts to state and national movements focused on voter registration, resources for low-income communities, leadership development, and education reform. In 2012 she was given the country's highest civilian honor, the Presidential Medal of Freedom, by President Barack Obama.
A mother of eleven, grandmother of sixteen, and great-grandmother of eleven, Huerta lives in Bakersfield, California, and continues as full-time unpaid volunteer for her foundation. Five elementary schools and one high school have been named in her honor, and in 2019 her birthday, April 10, was designated "Huerta Day" by the states of Washington and California.
Portrait image courtesy of the Dolores Huerta Foundation. Photo of Dolores Huerta with bullhorn by Jon Lewis, copyright Beinecke Rare Book & Manuscript Library.