Rabbi Lord Jonathan Sacks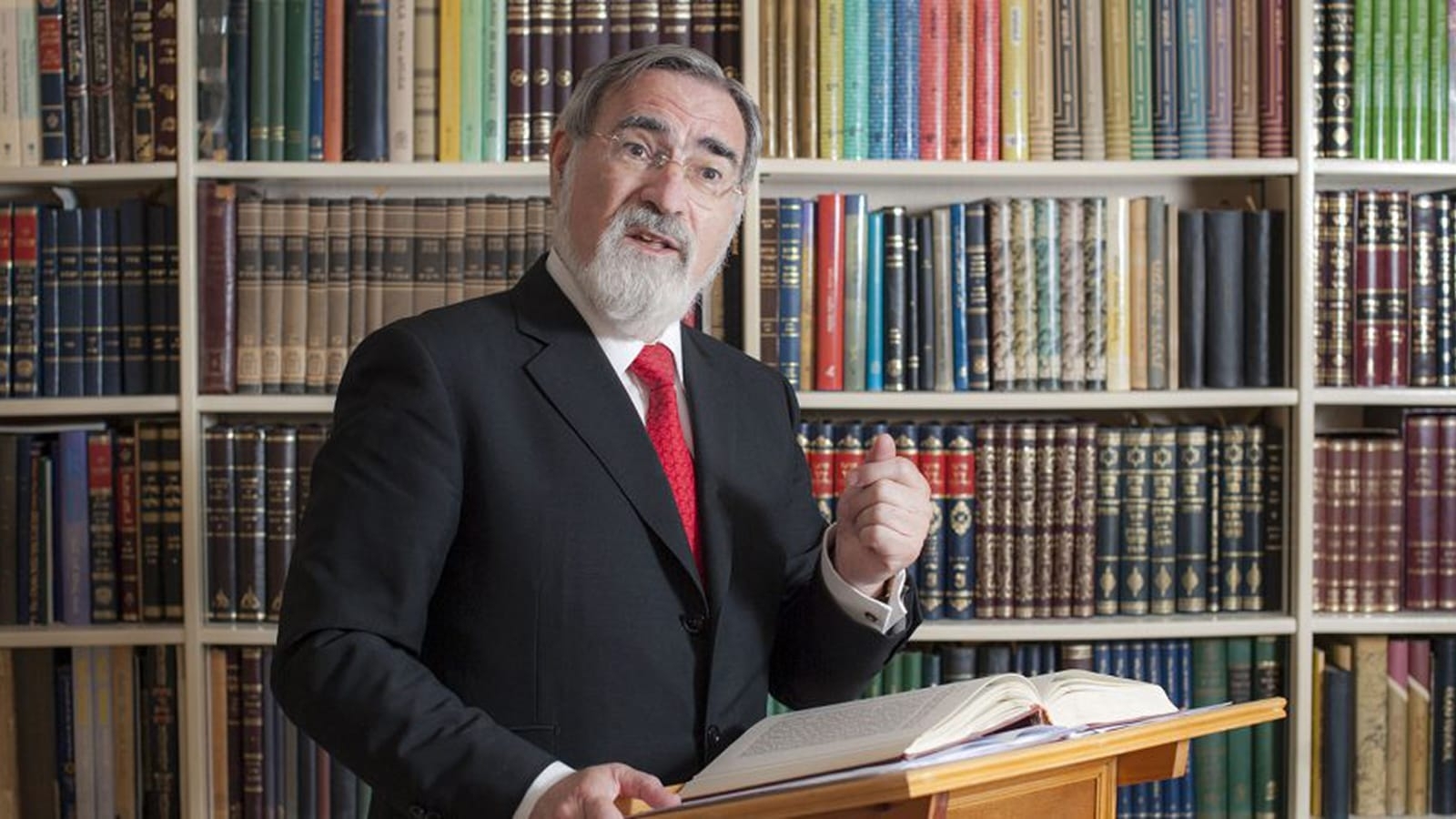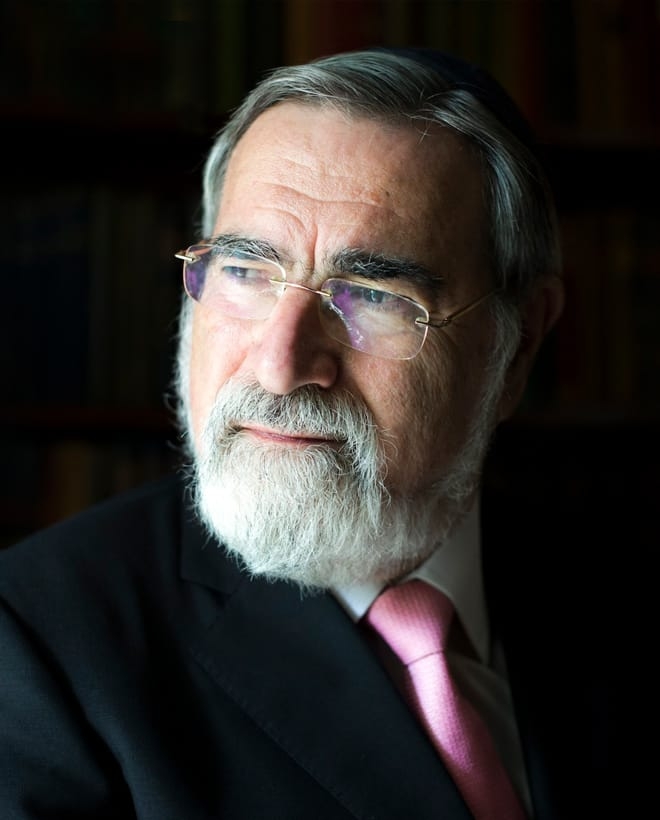 Rabbi Lord Jonathan Sacks
Doctor of Divinity
Championing dialogue over division, Rabbi Lord Jonathan Sacks called us to work together to fulfill our responsibilities and heal the world. A respected scholar, an esteemed teacher of Torah, and a light unto the nations, he dedicated his life to serving others, showing us what it means to put "we" before "I." In recognition of his wise and steadfast moral leadership, Yale is honored to confer this Doctor of Divinity degree posthumously on Rabbi Lord Jonathan Sacks, zecher tzadik livracha.
Rabbi Lord Jonathan Sacks*—the revered Jewish thought leader who dedicated his life to bridging the world of Judaism with other faith traditions and the public sector—was the Chief Rabbi of the United Hebrew Congregations of Great Britain and the Commonwealth from 1991 to 2013. At Yale he served on the Senior Advisory Committee of the Yale Center for Faith & Culture's Theology of Joy and the Good Life project; was interviewed in 2015 by the center's director, Miroslav Volf, the Henry B. Wright Professor of Divinity and professor of religious studies, as a part of Professor Volf's undergraduate course, "Life Worth Living"; and appeared in conversation with President Peter Salovey at Woolsey Hall in 2016 to commemorate the sixtieth anniversary of the Marshall Scholarship.
Rabbi Lord Sacks was born and raised in London, the eldest child of Louis, a businessman with a small fabric shop, and Louisa, who worked in her family's wine business. His parents were both active volunteers in their synagogue, and from childhood he was encouraged to value both religion and education. At age eleven he enrolled in Christ's College School. There he found that although a number of his fellow students also were Jews, none of the teachers were, and he began to organize morning assemblies for the Jewish students. He later would say that this experience—together with the teachers' encouragement—was foundational to his path of leadership and service.
"The choice humankind faces in every age is between the idea of power and the power of ideas. Judaism has always believed in the power of ideas, and it remains the only non-violent way to change the world."
After graduating with first class honors from Gonville & Caius College, University of Cambridge, with a degree in philosophy focused on moral science, Rabbi Lord Sacks completed a master's in moral philosophy at New College in Oxford. He received his rabbinic ordination in 1976 and, over the ensuing decades, established himself as a thoughtful and articulate biblical scholar, writer, and public speaker. From Tradition in an Untraditional Age (1990) to Morality: Restoring the Common Good in Divided Times (2020), he authored thirty-six books on subjects ranging from moral philosophy to commentaries on traditional Jewish texts; in his work, he was unafraid to address controversial topics such as religious extremism and violence or the intersections between religion and science.
Rabbi Lord Sacks delivered the BBC Reith Lectures on "The Persistence of Faith" in 1990, was knighted by Queen Elizabeth II in 2005, and received life peerage in the House of Lords in 2009. His 2017 TED Talk has received over two million views. Among dozens of honors for his impact on Judaism and society, he has received the Jerusalem Prize (1995) and the Lifetime Achievement Award of the London Jewish News (2018); he also is a three-time recipient of the National Jewish Book Award (most recently, in 2020, for Morality). In 2016 he was awarded the Templeton Prize for his "exceptional contributions to affirming life's spiritual dimension."
Rabbi Lord Sacks's death in November 2020 was met with an outpouring of sorrow and respect from British and foreign dignitaries, other faith leaders, Jewish communities, and ordinary citizens around the world. He is survived by his wife of fifty years, Lady Elaine Sacks; their three children, Joshua, Dina, and Gila; and several grandchildren.
* Honorary degree awarded posthumously.
Photos courtesy of The Office of Rabbi Sacks