Robert Farris Thompson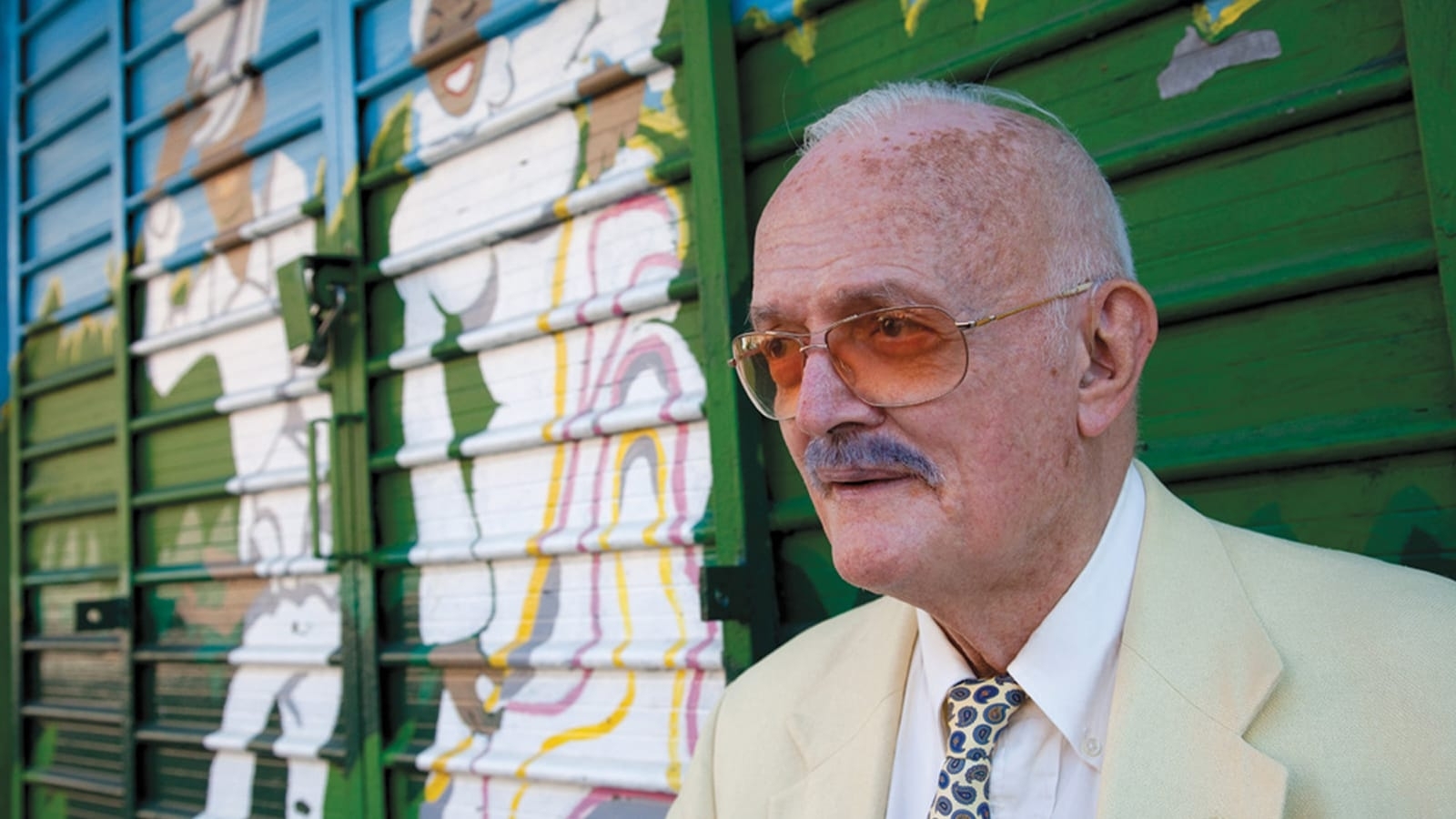 Robert Farris Thompson
Doctor of Humanities
Scholar of improvisation, connoisseur of cool: your work celebrates the sights, sounds, and towering achievements of the Black Atlantic. With joyful curiosity, you explored the "flash of the spirit" while mentoring generations of students. Professor of mambo, beloved "T": for contributing so much to the rhythm of our lives, Yale is privileged to present you—one of our own—with your fourth Yale degree, Doctor of Humanities.
Robert Farris Thompson is professor emeritus of African American studies and the former Colonel John Trumbull Professor of the History of Art at Yale. Over more than half a century on the university's faculty, and during his thirty-two years at the helm of Timothy Dwight College, he secured his place in the pantheon of beloved professors and university leaders. Thompson has dedicated his life and scholarly career to studying the art history, dance, and music of the Afro-Atlantic world.
Born in 1932 in El Paso, Texas, Thompson was raised by his father, a surgeon, and his mother, a local arts patron, to appreciate the cultures on both sides of the nearby border with Mexico. It was on a family vacation to Mexico City during his senior year of high school that Thompson first heard mambo—an experience that sparked what would become a lifelong passion for Afro-Atlantic music, dance, visual art, and culture. After graduating from Phillips Academy Andover, in Massachusetts, Thompson enrolled at Yale, where he lived in Branford College and completed his bachelor of arts degree in 1955. He then served for two years in the U.S. Army in Germany and toured as a drummer with the All Army Talent Show. He released an Afro-Cuban percussion album, Safari of One, in 1959 before returning to Yale to pursue doctoral work. He received his Ph.D., in art history, in 1965.
"There is no crisis that cannot be weighed and solved; nothing can be achieved through hysteria or cowardice; you must wear and show off your ability to achieve social reconciliation."
Beginning with a Ford Foundation fellowship to Nigeria in the 1960s, Thompson has traveled extensively for his research on both sides of the Atlantic: he has visited nearly all of the countries of the African continent as well as much of South America. By past students he is remembered as an enthusiastic polyglot and skilled improvisationalist, known for peppering his lectures with Creole, French, Hebrew, Italian, Kikongo, Portuguese, Spanish, Yoruba, and other languages. And by colleagues he is revered as an influential force for his exploration of Afro-American and African cultures—a multi-disciplinary scholar whose approach fuses anthropology, art and dance history, ethnomusicology, philosophy, religious studies, and sociology to understand the arts of Africa and the African diaspora within their larger context. His use of the podium as a drum during his lectures electrified generations of students, and his generous mentoring of young scholars helped mold future luminaries including Sylvia Boone, William Ferris, Henry Louis Gates Jr., and many others.
Thompson is the author of dozens of scholarly and popular articles, including a cover story for Rolling Stone. His many books and catalogs span from Black Gods and Kings in 1971 to Aesthetic of the Cool: Afro-Atlantic Art and Music in 2011, as well as a forthcoming life work, Mambo, which he calls "the book that started every other one." His career honors include the Arts Council of the United States African Studies Association's Leadership Award, in 1995; the Dance Studies Association's Outstanding Contribution to Dance Research Award, in 2007; and Yale's Chubb Fellowship, in 2009. In recognizing Thompson with its inaugural Distinguished Lifetime Achievement Award for Writing on Art in 2003, the College Art Association described him as a "towering figure in the history of art, whose voice for diversity and cultural openness has made him a public intellectual of resounding importance."
The father of two adult children, grandfather of four, and great-grandfather of one, Thompson lives in Fair Haven, Connecticut.
Photo of Robert Farris Thompson in front of a Harlem mural by Matthew Sussman.